Earn ₹3600 Per Smartphone and PC With YouGov Pulse | YouGov Pulse Review is it Legit or Scam
Do you know that you could earn ₹3600 from your smartphone and PC without doing
anything. Wait I am not talking about any bitcoin mining or other stuff. Here
I am talking about making real money legally !
What You Have To Do?
YouGov as you all know is a renowned market research company based in United
Kingdom and you can join it for earning few bucks by doing surveys. Moreo YouGov has the highest rewards when compared to Reward / Time Ratio in all survey companies especially for Indians.
YouGov brings a feature YouGov Pulse available for Indians. So when you join
the YouGov Pulse Programme you will get your money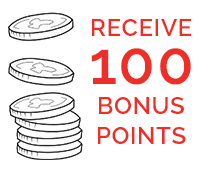 As soon as you complete your 
What is YouGov Pulse ?
You must be wondering why will you be getting money that too ₹3600. YouGov
Pulse is a programme where it gets access to how is your Smartphone used or in
simple words it tracks your app usage ( which apps you generally use for how
much time etc etc for research purposes) .
How Does YouGov Pulse Works ?
The YouGov app collects your smartphone usage pattern and rewards 275 points
monthly, Furthermore if you keep the YouGov Pulse for 12 months you'll get
1300 points as bonus,i.e,  5000 points a year (₹3600/Year or ₹300/month).
The points will get credited every moth to your YouGov Account. The app
installs a VPN on your smartphone to track your usage. You can pause the
tracking by clicking the pause button provided in the app. 
Rewards
YouGov Pulse rewards you with the points as it would do in case of
completing surveys
275 points monthly at the end of the month and 1750 bonus points at the
end of 12 months which totals for 5000 points which is equal to ₹3600
Frequently Asked Question About YouGov Pulse
Q. Is data sharing with YouGov safe ?
Ans. It depends on how you decide to share your data that being if you don't
have any problems what websites they visit, and which apps they use. We
collect what websites and apps you go to, and what devices you use to visit
them. Nothing else, and never any data that you input into secure forms whilst
browsing (such as usernames, passwords or online transactions). All data will
be analysed on an aggregated level only. 
So if you are happy with these then it's absolutely safe.
Q. Okay I am willing to have the YouGov Pulse Programme how can I join it?
Ans. As said earlier the Pulse Programme is an invite-only programme. But as
seen in a trend that YouGov is sending out the invitation to its users in the
first 5 surveys. Keep an eye for that.
Q. I have been a member for YouGov for a long time but I never received the
YouGov Pulse Invitation ? Am I banned ?
Ans. No you aren't banned it seems that there is a problem in the algorithm of
YouGov as users who joined before January 2020 haven't received any invitation
for YouGov Pulse. Nothing can be done as for now for the older accounts. But
if you can manage to open a 2nd account ( New ) then you can receive the Pulse
Programme Invitation 

Update: My Primary Account on YouGov was given an invite for YouGov Pulse on April 2021. So if you haven't got the YouGov Pulse membership you just need to complete the survey whenever you get an invite this increases your chances of being invited into the YouGov Pulse Programme
☑️YouGov Pulse is a legitimate site for earning money
We hope that YouGov Pulse will be useful for you all. What are your thoughts
share in the comments section below !

Your Queriesyougov pulse windows
yougov pulse extension
yougov pulse apk
yougov pulse login
yougov india
yougov pulse download windows
yougov pulse firefox
how to uninstall yougov pulse yougov plus india yougov plus